There could be spyware installed on your phone – that's right. Spyware has often been in the news lately, being sold to governments to target politicians and heads of state, business executives, activists, and other parties of interest.
What exactly is
spyware?
Spyware is a type of malware (still commonly referred to as a virus) that aims to steal personal or organisational information. It covertly performs several operations on a device without the user's permission. Typically, spyware-related actions include advertising, personal information (PII) collection, and changing user configuration settings.
Why is spyware dangerous?
The truth is that our devices contain a large amount of personal data and data about our behaviour, location, and contacts. If our data falls into the wrong hands, it can result in major privacy violations and can also be used as extortion against us. Ransomware is a classic example of the extent cybercriminals are willing to go to make money from our data.
All smart devices can be targeted by spyware including smartwatches, wearables, smart home devices, and even smart TVs and we use these devices to collect, share, and store our personal data every day.
Veracode says that spyware uses your internet connection to spy on your personal information such as your name, address, browsing habits, preferences, interests, or downloads. Other forms of spyware hijack your web browser to point it to other, sometimes malicious websites, cause your device to make calls or send TXT messages automatically, or serve ads. Spyware that steals your username, password, or other user credentials is referred to as a "keylogger".
Pegasus spyware has been in the news lately. What is it?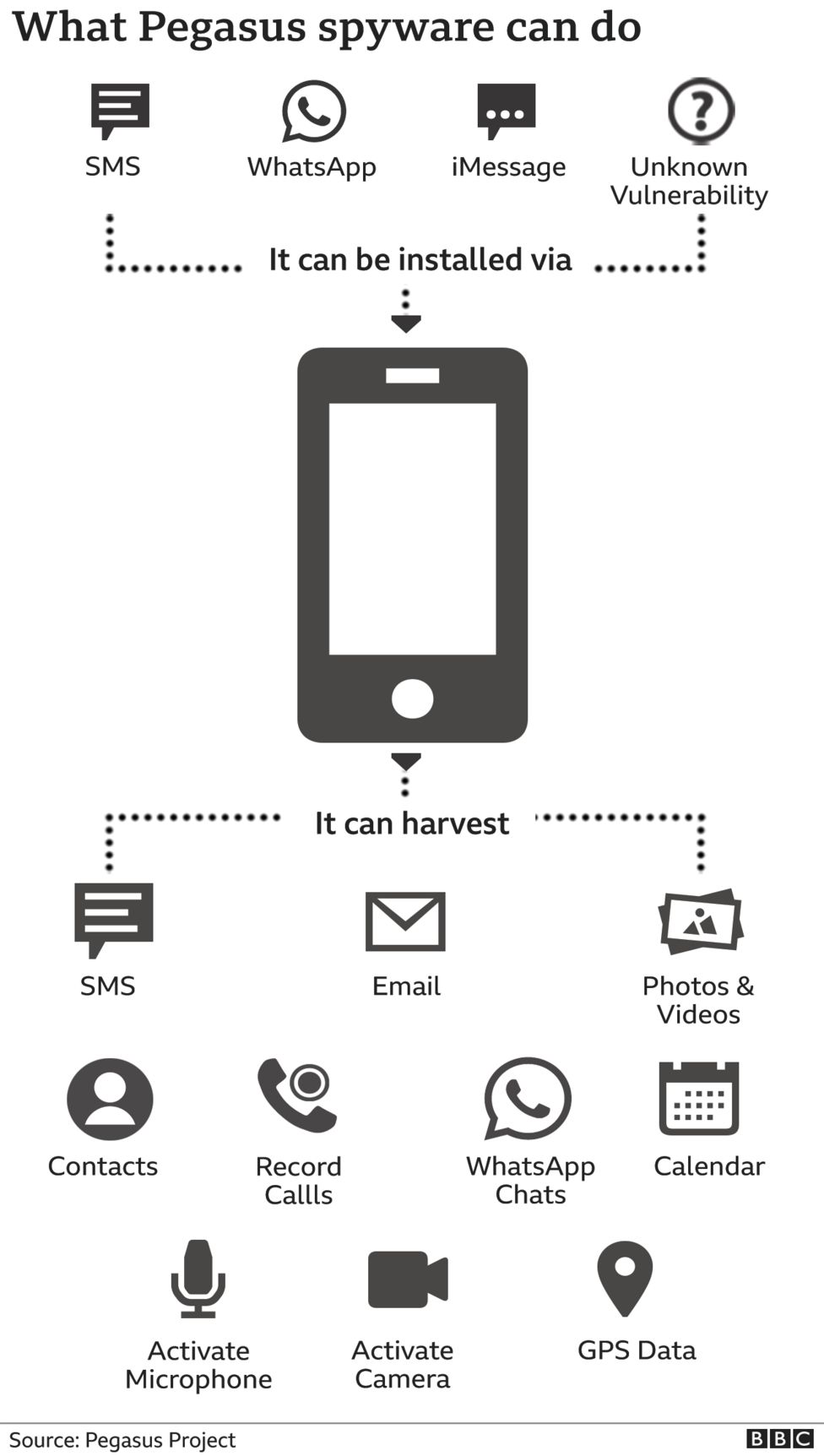 An Israeli surveillance outfit known as "NSO Group" is known for selling its malware to intelligence agencies, law enforcement, and militaries around the world. Their website states that "their technology helps government agencies prevent and investigate terrorism and crime to save thousands of lives around the globe."
The NSO Group spyware is called Pegasus and it can extract all the data on a mobile device and activate the microphone to listen in on conversations covertly.
This has led to some people's mobiles being turned into portable surveillance devices, giving complete access to numbers, text messages, photos. Everything.
Top tips

to prevent spyware on your devices.
Remember to apply software updates to your devices regularly.

Enable automatic updates for as many devices as possible – it is the simplest way to ensure that your devices are up to date.

Apply an Anti-Virus tool that you trust to scan and protect your home devices, especially if you think that spyware is installed on your phone.

Only install applications you know and trust and from trusted sources like the Google Play Store or Apple Store.

Check the privacy and security settings of applications and make sure they have any unnecessary data collection settings switched off.

Make time to update those less obvious smart devices around your home or business.